Tag Archives:
automation
As reports of fuel theft increase across the UK, leading fuel management firm Vectec is offering an innovative, comprehensive solution to counteract the growing use of powerful pumps capable of lifting hundreds of litres of diesel every minute. The first Read more »
---
CODAS has launched CODAS Fleet, its flagship mapping and routing solution, bringing automated, optimised, entire fleet scheduling to CODAS, dramatically simplifying the route planning process, saving time and reducing costs. The highly sophisticated, cloud-based scheduling algorithm, fully embedded in CODAS, Read more »
---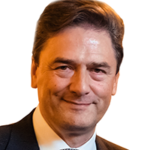 Boris Ivanov, founder of GPB Global Resources discusses how the fuel oil industry can begin to prepare for the new oil world. With BP cutting 10,000 jobs and further gloomy job losses across the energy, manufacturing and travel industries, it's clear COVID-19 is having a profound impact on the cornerstone industries of our economy.
---